Welcome to Yucca Valley Family Chiropractic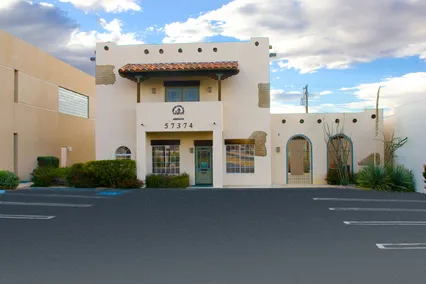 ---

Make An Appointment

We will do our best to accommodate your busy schedule. Call to schedule an appointment today!
---

Patient Forms
Downloadable Forms Coming Soon.
---
Consultation
Dr. Goff needs to know more about you than you know about yourself and that starts with the consultation. You will have a consultation with Dr. Nelson Goff to discuss your health-related problems, concerns, and potential treatment options. This initial visit is designed for Dr. Nelson Goff to learn more about you, your condition, and expectations to determine how chiropractic care can meet your goals.
---
Examination
After your consultation, Dr. Nelson Goff will perform a complete chiropractic examination testing your reflexes and flexibility. Dr. Goff will examine you thoroughly. He will use chiropractic, neurological, and orthopedic tests. His goal is to know more about you than you know about yourself. Nothing will be done in our office without your consent.
---

X-Ray Studies
Dr. Goff only suggests imaging if it is necessary. Depending on your specific condition and insurance policy, we may send you out for studies or refer you to your primary to help determine the most effective treatment plan for you. If you have previous studies that are less than six months old, please bring the disk of those studies with you. In some cases, Dr. Goff is able to see your previous images on the website of the facility responsible for them.
If you have been in an auto accident or had a personal injury and had images taken at an emergency room, Family Chiropractic can send for those images. Many times with an accident, new images or different imaging will be necessary, if you have an attorney, there is generally no immediate cost to you as Dr. Goff works with facilities that will take a lien. All patients referred from the Department of Veterans Affairs (VA) through Community Care or The Mission Act have authorization for any needed immediate studies.

---
Report of Findings
Once the information is collected and examinations are performed, Nelson Goff will give you a detailed report of all findings and answer any questions including:
How can you help me?
How often do I need to come in?
What will my treatment cost?
Generally, Dr. Goff likes to review everything first, Consultation, Examination, any previous information about your condition that you might have brought to your first visit, and the x-rays that were taken (if x-rays were taken of your spine or extremity). Because it can take him up to an hour to analyse this information, Dr Goff sets aside special "one on one time" to review the most important details of your condition with you (and your spouse if you choose) on your next visit. This visit is called "The Report of Findings" and Dr. Goff willexplain everything clearly using day to day language that makes it easy to understand: what condition your spine is in, what can and can not be expected with chiropractic care, how long it will take, and what it will cost. Together, you and Dr. Goff will determine the best course of care to meet your health goals. (If you are in serious pain, this may happen in an abbreviated state on the first day and then more thoroughly on your following visit.)
---

Treatment
At the conclusion of this initial appointment, you can choose to experience your first treatment. This may include spinal adjustments, Activator Method, physical therapy, and/or soft tissue massage. Treatment is interactive, so you can express concerns about the different styles of treatment anytime.
In 1986, Dr. Goff received his Doctor of Chiropractic (D.C.) degree from Palmer Collage of Chiropractic (the oldest and largest chiropractic collage in the world). In 1991, (after a year of postgraduate study) he passed his board exam to become a Certified Chiropractic Sports Practitioner (C.C.S.P.). In 1992, Dr. Goff (after three years of postgraduate study) passed the board exam to become a Diplomate of the American Chiropractic Academy of Neurology (D.A.C.A.N.) He is also an Advance Proficiency rated Activator Methods chiropractor. Dr. Goff brings the skill he has developed by being in practice since 1987 and seeing thousands of patients in pain from auto accidents, service connected disabilities, sports injuries, and simply activities of daily living. Our first goal is to get you out of pain as quickly and as cost effectively as possible.
---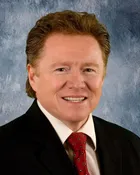 Wellness Program
Once your pain is under control, Dr. Goff will suggest a wellness program to incorporate outside of treatment. If you are in pain when you first come into our office this may include: ice or heat application instructions, certain activities or positions to avoid, and at home exercises and/or stretches. If you desire, our wellness team will work with you also to create healthy habits and routines for your lifestyle. Every person is unique, therefore everyone requires a customized wellness plan. The purpose of our wellness program is for you to achieve good spinal alignment, have a healthy diet, exercise, and maintain a positive mental state.