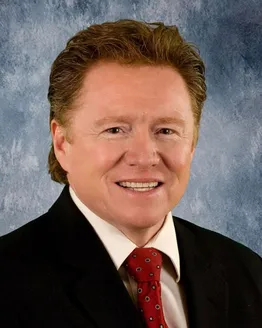 Dr. Goff has been freeing people from pain in the Morongo Basin (Morongo Valley, Yucca Valley, Flamingo Heights, Landers, Joshua Tree and Twenty-nine Palms) since 1987 in his clinic in Yucca Valley, CA. As a Chiropractor with 34 years of experience, Dr. Goff and his team are committed to promoting the health and well being of his patients.
Dr. Goff uses chiropractic care to improve the health and wellness in all areas of patient's lives, whether they are having problems with back pain or neck pain, or just want to start feeling better when they wake up in the morning. Dr. Goff takes a "whole person" approach in chiropractic care, which means looking for the underlying causes of disease, discomfort, and pain, as opposed to just treating the symptoms. Many seemingly unrelated symptoms often arise from imbalances in the spinal column, and Dr. Goff will be able to determine the root of the pain and create a personalized chiropractic and wellness plan to suit each patient's individual needs. Dr. Goff has helped hundreds residents of the Morongo Basin that have had car accidents or personal injuries. He works with your attorney to help you get back to your old self again to the best of your ability.
Dr. Goff began working with active duty military men and women as they returned from Desert Storm in the early 90's. He began working with veterans through the Choice Program in 2014. As this program changed with The Mission Act from The Choice Program into The Community Care Program, Dr. Goff has become one of the leading chiropractors in Yucca Valley, Joshua Tree, Twenty-nine Palms area to help veterans with their service connected disabilities.

If you have any questions for Dr. Goff or would like to learn more about chiropractic care at Yucca Valley Family Chiropractic, Call Dr.
Goff 760-365-0881 or e-mail us at [email protected] to set up a free consultation!